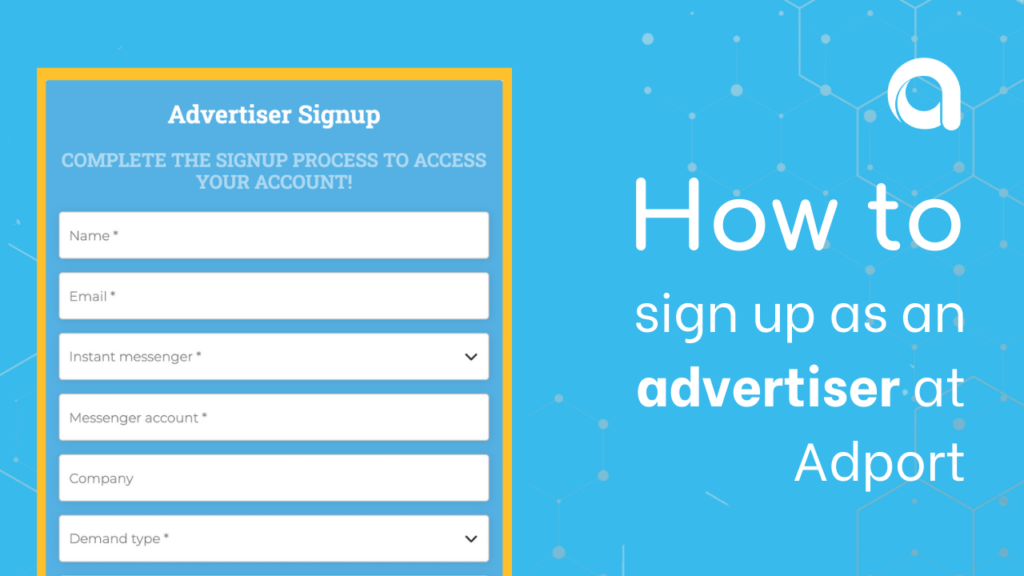 If you're an advertiser and you want to get started with Adport, don't worry! Our onboarding is quick and easy. We will run you through it to make sure you don't have any problems and to get your account up and running as soon as possible, so you can start promoting your brand.
Before we start, we'd like to emphasize that our team is ready to help you in case you need it, no matter the size of your blog or website. Just contact us at [email protected] and we'll get back to you as fast as we can!
Advertiser set up
So here goes our step-by-step:
Start by filling out our initial form at our "advertisers" tab. Don't forget to add whether you are a direct advertiser, an affiliate or an ad network.
You will be redirected to a new more detailed form, finish adding your company's information.
Access our platform with the user, password and URL your account manager will send you 24h after registering.
All done! Register today and start creating campaigns!