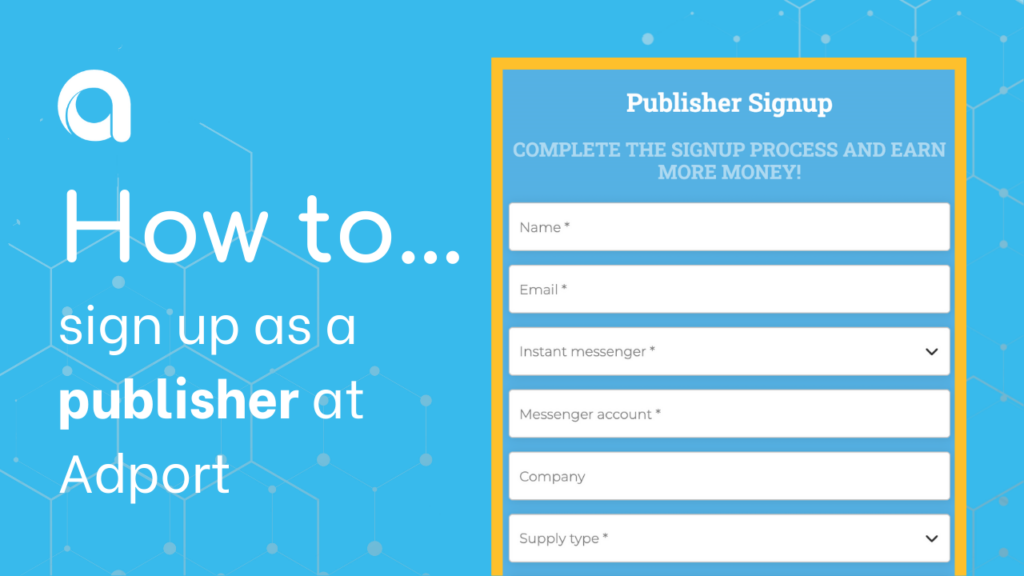 If you're a publisher and you want to get started with Adport, don't worry! Our onboarding is quick and easy. We'll run you through it to make sure you don't have any problems and to get your account up and running as soon as possible, so you can start making money.
Before we start, we'd like to emphasize that our team is ready to help you in case you need it, no matter the size of your blog or website. Just contact us at [email protected] and we'll get back to you as fast as we can!
Publisher set up
So here goes our step-by-step:
Start by filling out the initial form on our "publisher" tab. You will be redirected to a second page with a more detailed form.
Create your login and add your company's billing information. By the end of this process you will have received a confirmation email and your account manager's contact.
In our platform, you'll be able to add your website's domain to finish verifying your account and start running advertisements.
Download then upload our file to the root of your site or place the following tag on its header.
Click on verify to complete the process.
All done! You are now a registered publisher and can start creating the ad units of the formats that you would like to advertise with Adport!