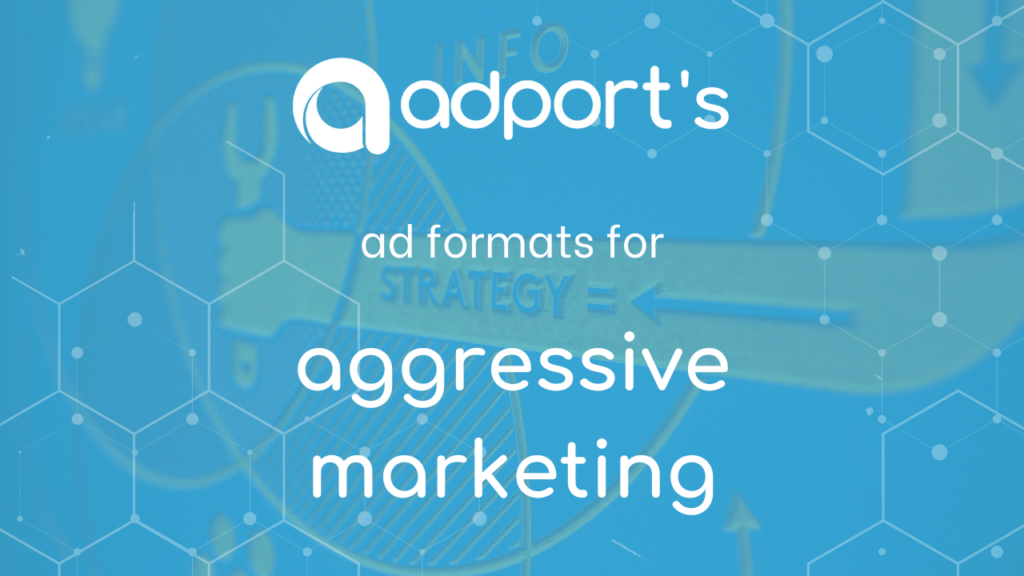 By definition, aggressive marketing is a strategy that bets on advertising formats that require immediate response from users, they grab the audience's attention immediately and demand user engagement.
Bad aggressive marketing is annoying and comes off as being too much. However, good aggressive marketing is seen as bold and consistent, and is accomplished by using ad formats like pop-unders, smart links and interstitials, all available at Adport.
But it doesn't work for every type of campaign. So which campaigns work best with the aggressive ad formats available at Adport?
Pop-unders
These ads are great if you don't want to interrupt the user, but still guarantee that your ad won't go unnoticed. Pop-unders also allow you to be extra creative with your campaign since your ad is your landing page.
Therefore, they are ideal for betting, dating and entertainment campaigns.
Interstitials
Because they are overlay ads, interstitials are highly engaging and bring great results. 
Since they can be interactive, they are specially recommended for campaigns that want to promote games and apps, specially those focused on entertainment, tech or social.
At Adport, we sell pops on a CPC basis and interstitials on a CPM basis. Also, we remind you there is no minimum top up required, we provide worldwide traffic and offer you full self-service campaign management.
Aggressive marketing for publishers: smart links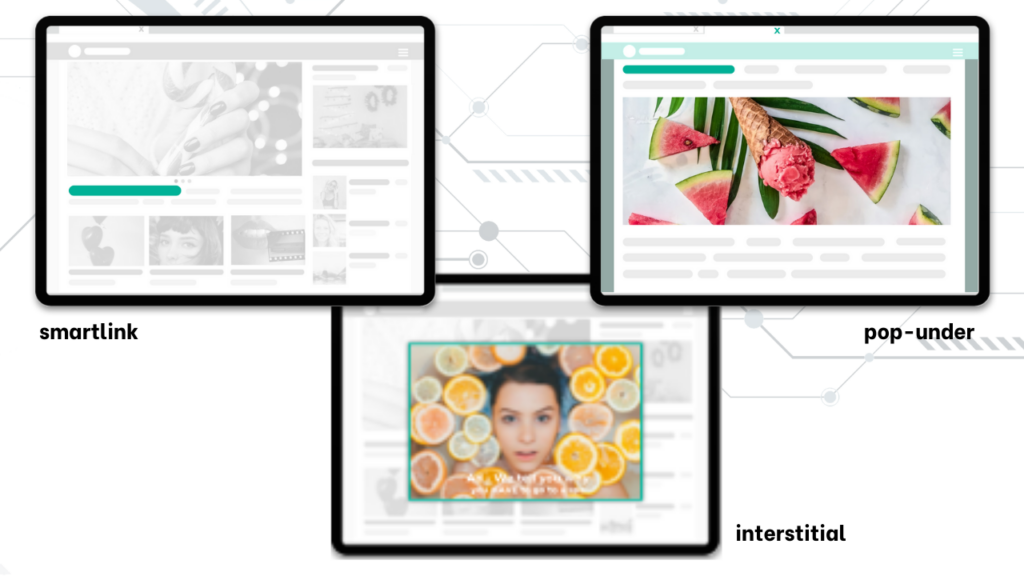 At Adport, aggressive advertising is also available for publishers. In this case, we offer, for publishers only, smart links, since they are just a type of ad placement, rather than a format per se.
They drive the user, once clicked on, to the offer they are most likely to care about, which means they are also more likely to convert. 
Since they are tailored to the user, almost any campaign can benefit from smart links. But, since they are very discrete until clicked on, they are specially recommended for adult content and dating campaigns. 
Also, given their high conversion rate, they are also recommended to those who want to promote any kind of sale.
Check out all of our advertising formats here!