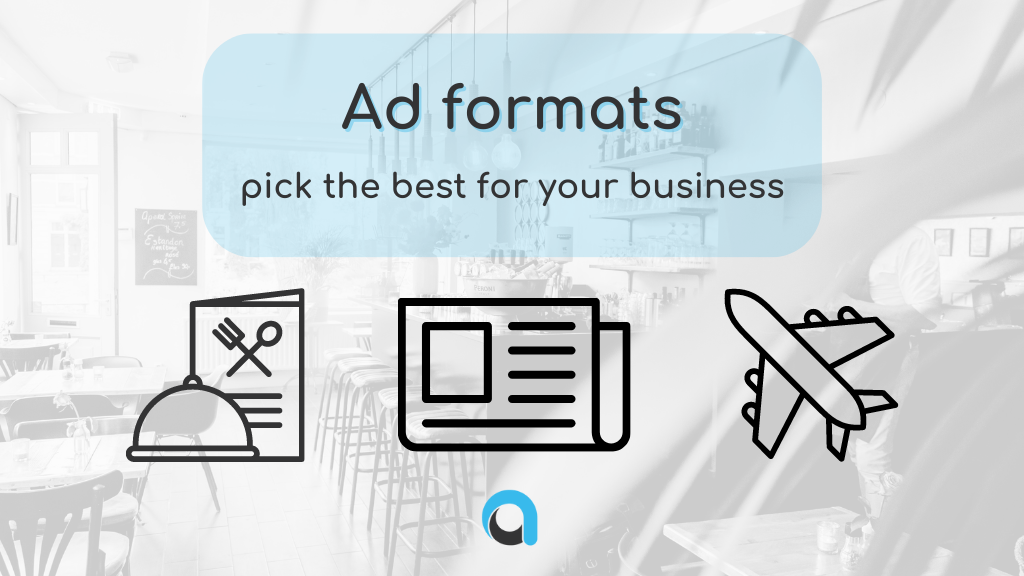 Push notifications and pops are advertisers' go-to's, but, at Adport, we have other creative and also very effective ad formats you can use. Choosing and combining different formats for your online ads can maximize their impact on customers.
While all of our ad formats are versatile and can adapt to different businesses and brands, we'd like to share with you what our experience has taught us on how to make the most out of your ads depending on your vertical.
Businesses and ad formats
Here are some suggestions:
Rich media: Creative and catchy, these are great for showcasing products, discounts, and vouchers. Adport's different rich media skins can be customized to fit your goals, which makes them perfect for any e-commerce in general but can also be a good choice for streaming platforms, for example.
Pops: Perfect for showing offers and products in a more relaxed way, without interrupting users' flow. They work perfectly for travel agencies, or any advertising strategy more focused on branding.
Push notifications: Thanks to their subtleness, the customer stays updated without being bombarded by intrusive ads, which makes them a perfect option for blogs and news websites. On the other hand, push notifications can also be a valuable ally for e-commerces and streaming platforms, allowing them to quickly inform users about promos, discount codes, and new arrivals. 
Interstitials: An assertive and aggressive choice, we recommend this ad format for betting portals, traveling agencies, e-commerces, and any business that needs to guarantee impact and engagement.
In-page push notifications: Subtle but constant, they don't interrupt user experience but can constantly remind them of your message or service. These are ideal for gambling and adult content.
Exceptional cases: sales, promos & coupons
When sales and special shopping dates come along (Christmas, Black Friday, end of summer…), many new possibilities open up. Advertising strategies become more aggressive, allowing you to be more creative and explore different ad formats simultaneously in order to stand out.  
This makes interstitials, rich media, and in-page push notifications ideal: the first draws attention right away and guarantees engagement, the second is catchy and stays fixed during user browsing, and the third allows you to constantly remind users of your presence without interrupting their flow.
Finally, during these periods, if you have push notifications active, use them as a supporting ad format combined with any other you wish to activate, as a way to announce your offers to users and remind them when sales are coming to an end, for example.
All of these ad formats are available on our platform. So don't wait any longer and start trying them out! If you need any help or recommendation, don't hesitate to contact our Support Team.